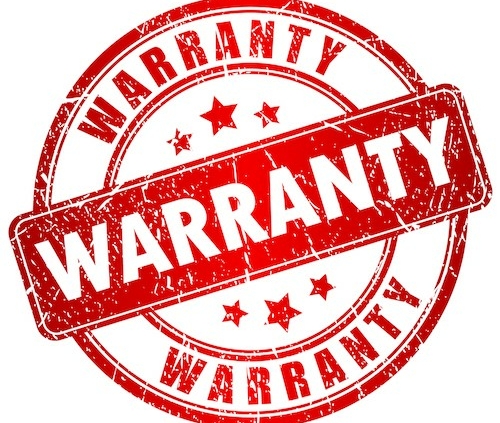 What's the deal with the "11-Month" inspection? I thought there were 12 months in a year. Or is this just the classic case of "11" being one louder than "10"?
Oh, I'm sorry – I didn't see you there.
What Is The 11-Month Warranty Inspection?
So the 11-month – or 11th Month – inspection is also known as a Warranty Inspection which is the builder's warranty of a new construction home that covers you for the first year of the house. This inspection is typically done one month before it expires so that you have an opportunity to get a thorough inspection and have enough time to partner with your realtor to make a claim if needed. Have the inspection too soon and you risk not catching something that comes up last minute (like all warranty-covered defects, right?!). Have the inspection too late and you won't have enough time make a claim.
What Is The Difference From A Typical Home Inspection?
None. At least, not here at Wilson + Sons. For one, not all warranties are created equal. And since we don't have a catalog of the world's collection of warranties to create a custom inspection for each occasion, we just inspect the whole house in accordance with the standards of practice set forth by the state of NC or SC and by InterNACHI. Most warranties don't cover landscaping, appliances, or holes in the drywall that you punched out of anger because the dog pooped on the 5-year-old's bed. Many warranties do cover cosmetic defects as a result of poor workmanship, siding, electrical system hazards, and major structural defects like a sagging roof. Different builders will have different amounts and extents of coverage, so you will need to be familiar with your warranty.
The other reason our warranty inspection is not trimmed or abbreviated is because a lot can happen to a house in a year. Even if there are things that aren't covered by your builder's warranty, you need to know the health of your home and be able to plan accordingly. In all good conscience, we could not allow a defect to go unreported just because it's not part of your warranty. That's not how we roll.
We also provide the same perks and services with an 11-month warranty inspection as buyer's inspection such as free short-term Sewer Guard coverage for your sewer line (which covers you for longer when you get a sewer line inspection from us), and a free lifetime Home Binder account which includes things like automatic recall checks and maintenance reminders. We can also check your water quality and see what type of filtration you may benefit from. Air quality testing is also available to you to inspect for the presence of radon gas or mold.
Next Steps:
If you purchased a new construction home in the past year, partner with your real estate agent to schedule a warranty inspection. You can do this whole thing without an agent, but your realtor will be a huge help to you when making a claim.
Schedule the inspection with us online and click on the box for 11-Month Warranty Inspection;
Let us know what concerns you have or things that you have noticed. Except for poltergeists – we aren't licensed for hauntings;
Understand your builder's warranty and what is eligible for a claim. Here is some good info on builder's warranties from the Federal Trade Commission;
Go over your report with your agent and follow the builder's process for claims;
Budget and plan for repairs that are not covered by your warranty;
Check your email for the Home Binder account and set it up!
Call us next year for a home maintenance inspection.
https://www.wsinspect.com/wp-content/uploads/sites/242/2022/04/construction-warranty-NC.jpg
500
500
wilson
https://dqybj0sgltn1w.cloudfront.net/wp-content/uploads/sites/242/2021/06/10132655/wilson-and-sons-inspection-and-testing-dark.png
wilson
2022-04-29 13:56:03
2022-09-19 17:53:29
What Is An 11-Month Warranty Inspection?